Medicaid Matters for Children and Families
April is Medicaid Awareness Month, and we're publishing a series of blogs called Medicaid Matters. In this series, we explore how Medicaid expansions have provided quality, affordable health coverage to children, seniors, working families, and people with disabilities. This week is dedicated to children and families.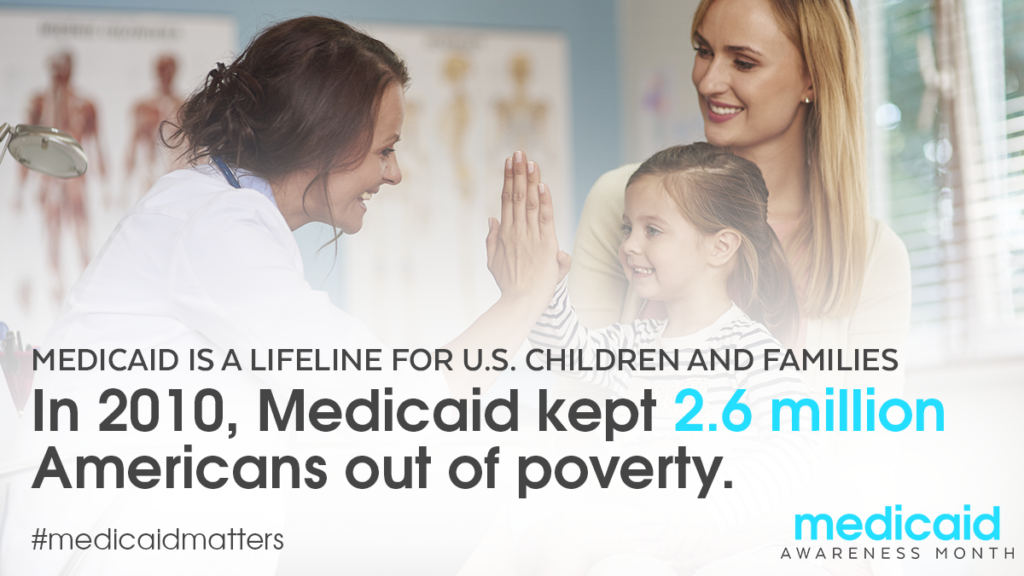 Medicaid and the Children's Health Insurance Program (CHIP) ensures that America's children have health coverage, and families can live with healthier lives with less debt. Medicaid is not only a lifeline for millions of children and families, it also strengthens our communities in countless ways:
2.6 million Americans were kept out of poverty because of Medicaid (Georgetown University Center for Children and Families, 2010).
36% of Illinois's children rely on Medicaid (Kaiser Family Foundation, 2016).
Thanks to the Affordable Care Act, Medicaid access expanded and lowered the rates of uninsured children (Georgetown University Center for Children and Families, Sept 2017).
Medicaid ensures that youth under 21 can have access to proper health services and schools can have medical supplies for students' health needs (Center on Budget and Policy Priorities, April 2017).
Medicaid pays almost $4 billion annually in school-based health services. An overwhelming number of school superintendents—68%—say they use this money to keep nurses, counselors, and speech therapists on staff (Center on Budget and Policy Priorities, April 2017).
Half of all births in the United States are covered by Medicaid, helping new mothers access prenatal and child delivery services (Kaiser Family Foundation, March 2018).
Despite these gains, Medicaid and CHIP are still in danger. Even though 74% of Americans support Medicaid, The Trump Administration has repeatedly attempted to cut its funding, putting many working class families at risk. 690,400 Illinoisans enrolled through Medicaid are now at risk of losing their coverage.
But with your help, Legal Council can continue to promote health justice and remind Congress that Medicaid Matters.