Making breathing easier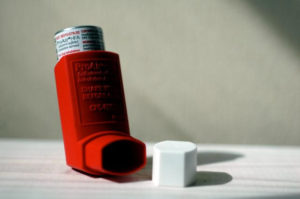 Legal Council for Health Justice, Chicago Asthma Consortium, and Respiratory Health Association worked collaboratively last session on a new law to  help schools prepare for serious asthma attacks in school.  The legislation (Public Act 99-0843) requires the Illinois State Board of Education to develop a model emergency response protocol, and for school districts to implement their emergency protocols by January 1, 2017.
Asthma is a common chronic lung condition that can be controlled through proper medication management and trigger avoidance. It is a leading cause of school absenteeism. Children with asthma miss twice as many school days as other children, on average.
"In Illinois, nearly 1 in 6 children have asthma, but over 76% of those children do not have their asthma under control," said Stacy Ignoffo, Director of Chicago Asthma Consortium. "Asthma that is not controlled properly can lead to asthma emergencies in the school setting, as well as increased emergency department visits and hospitalizations."