Hedwig opening night fundraiser
TICKETS AVAILABLE NOW! Please mark your calendar to join Legal Council for Health Justice and Equality Illinois for the first night of Hedwig and the Angry Inch in Chicago on Tuesday, March 7, 2017 at the Oriental Theatre in Chicago!
For those who purchase Premium Orchestra VIP and Orchestra VIP tickets, you also receive access to a cocktail reception. Location of the VIP reception will be provided at least one month prior to the show.
From the producers of Hedwig:
This genre-bending, fourth-wall-smashing musical sensation, with a pulsing score and electrifying performances, tells the story of one of the most unique characters to ever hit the stage. Its about finding your other half; its the story of the origin of love.
Directed by Tony Award winner Michael Mayer (Spring Awakening, American Idiot) and starring Tony and Olivier Award-nominee Euan Morton, HEDWIG AND THE ANGRY INCH is the winner of four 2014 Tony Awards including Best Musical Revival. It played to record-breaking sell-out crowds on Broadway and promises to take Chicago by storm with what Rolling Stone proclaims is the best rock musical ever!
We hope to see you at our next theater night for the opening night of Hedwig and the Angry Inch.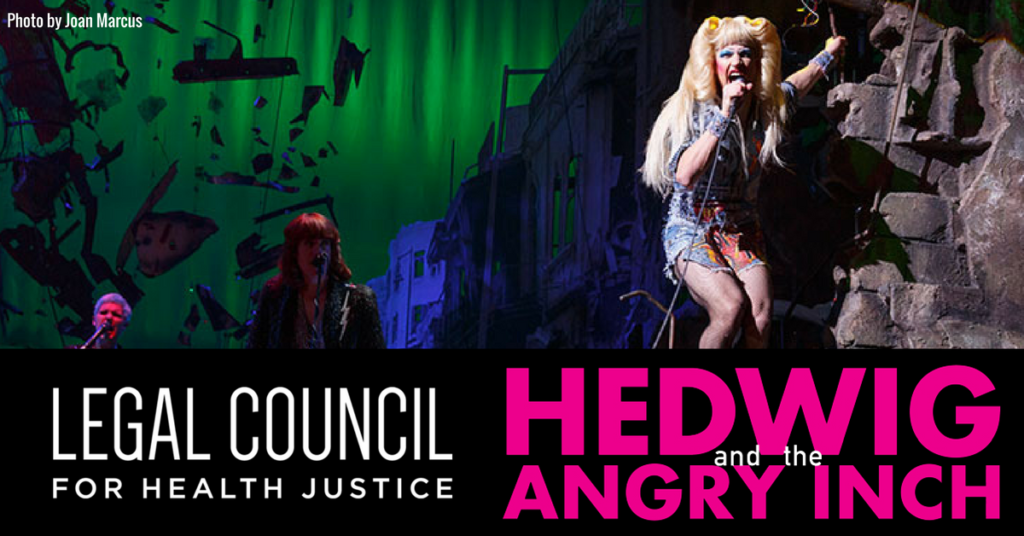 Your ticket purchase directly benefits Legal Council for Health Justice and Equality Illinois Institute, 501(c)(3) organizations, and are tax-deductible to the extent allowed by law.
Share and Enjoy