Chicago Medical-Legal Partnership for Children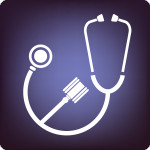 How can a doctor treat a child with asthma when the parent cannot fill the prescription because his health insurance has been denied?
One of the nation's first and most respected medical-legal partnerships, the Chicago Medical-Legal Partnership for Children (CMLPC) has found a new home with AIDS Legal Council and the Homeless Outreach Project at Legal Council for Health Justice. Since 2006, we have worked hand in hand with Chicago's leading children's hospitals and clinics to provide free legal assistance to vulnerable families and children so they can access public benefits, education and stay healthy. We are proud to partner with Comer Children's Hospital, Friend Family Health Center FQHC, Under the Rainbow Behavioral Clinic at Mount Sinai Hospital, and University of Illinois CHECK (Coordination of Healthcare for Complex Kids). Launched as a research study, Project Access, from 2000-2004, CMLPC became a permanent program in 2006.
How can a hospital recoup Medicaid payments for an eligible patient, who due to thorny bureaucracy, is being denied benefits (and is now avoiding care)?
Legal and social problems can worsen your health, but they often go undetected and untreated. Our team trains and supports doctors, medical residents, nurses, and social workers to identify and resolve issues. We also advocate to fix policies and improve systems that support healthy futures of children and families across Illinois and beyond.
How can we train the next generation of medical students to recognize and write "prescriptions" to treat the legal and social problems that can prevent low-income patients from taking their medications and making follow up appointments?
The CMLPC attorney team includes Amy Zimmerman, Ellyce Anapolsky, Brianne Dotts, and Jessica Rhoades. Our attorneys' expertise includes the complex intersection of health, public benefits, and education (including All Kids, Medicaid, Affordable Care Act, children's SSI, SNAP, TANF, Special Education, Early Intervention, Guardianship, and Immigration).
To learn more, contact program director Amy Zimmerman or call (312) 427-8990.
---
The CMLPC needs your support to grow and meet the increasing need for our services. Please consider a gift to the CMLPC by clicking HERE or visiting AIDSLEGAL.COM/DONATE.